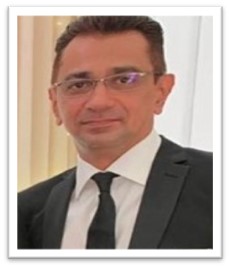 maninder@spectresynergie.com
Maninder has more than 15 years in trade financing and ERP implementations within the banking and manufacturing industries with sound regional and international experience, working closely with local and foreign banks, financial institutions and government agencies.
Maninder's experience within a global core project team in ERP implementations is mainly in implementing logistic business processes, customer credit evaluation processing and credit control functions within ERP solutions, covering all aspects from pre-study and requirements analysis, definition of global ERP operating procedures, application development and project delivery within a full cycle implementation across multiple geographical regions and countries.
Maninder's expertise is focused on delivering value to clients, primarily in identifying risks and controls during the deployment of business IT solutions.
Business Development Director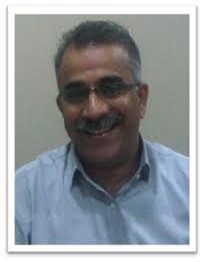 mohan@spectresynergie.com
Mohan has been in the working environment for more than 30 years and his main areas of work have been in Banking and Information Technology (IT). Started in 1983 with Maybank as a management trainee in corporate finance and eventually in 1992 concluded his banking experience in branch operations.
Mohan's career in IT had span over 18 years with various entities namely, Asia Connect (subsidiary of Tongkah Holdings) an Internet web application service provider, here he served as the Director of Business Development (strategic accounts), in CSA Malaysia the role was to Sr. Business Consultant to identify e-commerce opportunities.
Mohan's main areas of focus and involvement are in sales & marketing and business development of IT solutions and services.
Project And Managed Services Director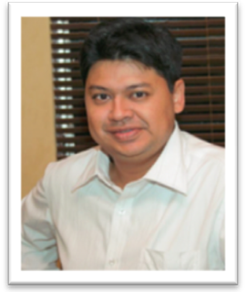 Hans has over 23 years regional experience in leading and managing regional pre-sales activities, business development and project management in application systems implementation in E Commerce, Enterprise Resource Planning (ERP), Customer Relationship Management (CRM), Supply Chain Management (SCM) Document Management, Human Capital Management and mobile applications primarily for Telecommunications, Logistics / Supply Chain and Manufacturing sectors.
Consulting and advisory services in IT governance, IT operational audits and assessments, strategic and IT blueprint development for client's CXOs / senior management. This includes IT process mapping, enhancements and restructuring, resource allocation and role-based assignments, cost optimisation as well as software and hardware alignment according to client's current IT application and infrastructure requirements.
Insourced / Outsourced regional support services which includes the setting up of Security Operations Centres (SOC), Application Support Services Centres (ServiceDesk) according to ITIL process framework and client SLAs. Implementation of operational policies and procedures, organisational structuring, staff sourcing and development, as well as software and hardware infrastructure sourcing, commissioning and change management.
Operational supply chain / logistics framework implementation based on IR4.0 and e commerce requirements. IT systems and automation such as automated guided vehicle (AGV) tracking, automated storage and retrieval (AS/RS) systems integration, SKU / pallet tracking, digital pick up / delivery run sheets, proof of delivery (POD) etc. Command Centre operations which includes implementation, SOPs, KPIs etc. Data analytics in areas of data collection, aggregation and analytical reporting on product SKU movement aging, etc.
Company Name : Spectre Synergie Sdn Bhd
Company Registration Number : 924676 - A
Date Incorporated : 11th December 2010