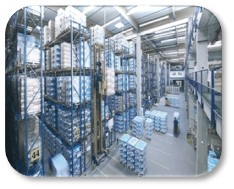 INDUSTRY 4.0 Supply Chain Management
Supply Chain / Logistics operational framework design and implementation of distribution centres,hubs and warehouses based on IR4.0 digital supply chain ande commerce requirements for raw materials, parts and finished goods / products. The digitisation of supply chain enables companies especially in the manufacturing and raw materials sectors, address worldwide distribution requirements for customers, marketplaces and other integrated hubs, with the use of automation, technology and the internet. Among the core goals of digital supply chain is ensure high degree of efficiency and accuracy in the distribution, transportation and storage of products and raw materials.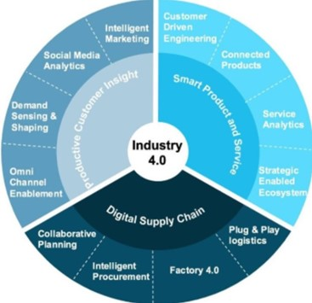 E Commerce Supply Chain Ecosystem
There are distinct operational framework differences between digital supply chain and global e-fulfilment, whichsignificantly impacts infrastructure requirements, standard operating procedures (SOPs), service level agreements, controls and governance, data analytics, etc.
Digital Supply Chain Integration
Integrated logistics hub / distribution centre provides centralised e commerce, warehousing and logistics services for inbound and outbound raw materials, semi finished and finished products.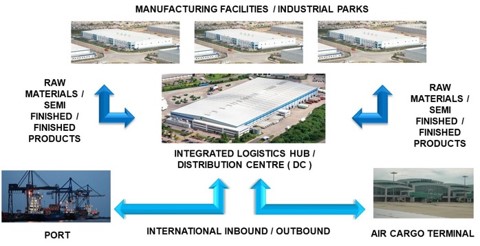 Integrated Service Provider
Potential services provided by the Integrated logistics hub / distribution centre listed below would depend on the overall business strategy and logistic segments.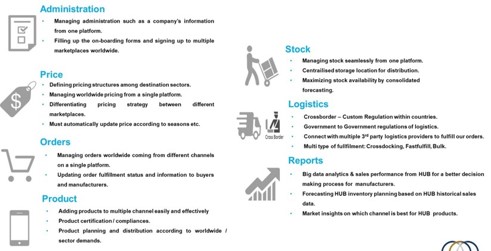 Supply Chain Segments
Supply chain segments influences and determines the operational framework which needs to be designed and implemented accordingly.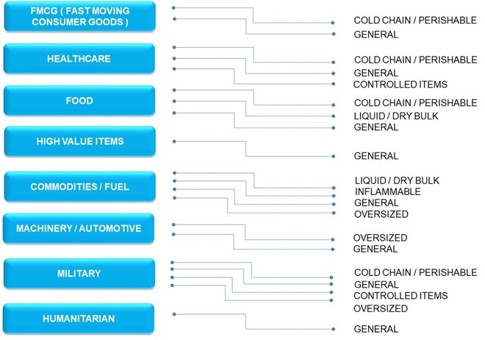 Business and Operational Blueprint
Development of a long term strategic, comprehensive and structured business and operational blueprint based on overall objectives,client segments and commercial streams, strategic sectors and services egments, geographical locations, etc.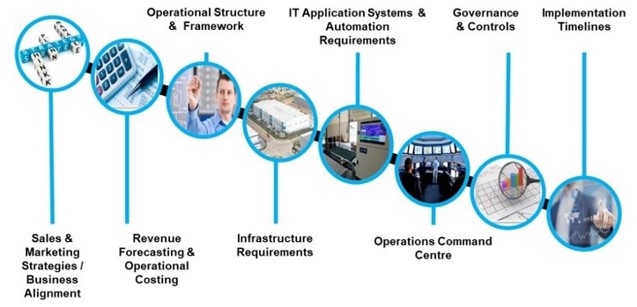 IT Application Systems and Infrastructure
IT systems and infrastructure plays a critical role in digital supply chain management. A long term strategic, comprehensive and structured IT blueprint is therefore included in the operational framework.
Operational Process Flow
The key objective of an accurate operational framework implementation is ensuring fast, accurate and seamless end to end process flow.