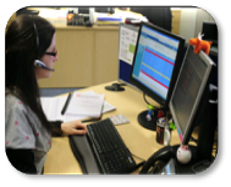 IT Managed Services Framework
Spectre Synergie offers managed services for both technical and application related issues. This service complements a client's in-house resources while ensuring that all problems and queries are resolved as rapidly and as cost-effectively as possible.
Spectre Synergie's managed services for maintenance and support of client's implemented IT services / applications are comprehensively based on the internationally recognised ITIL – IT Service Management Framework.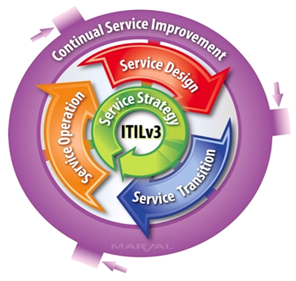 ITIL - IT Service Management
ITIL - IT Service Management (ITSM) v3 is a framework which covers all areas of IT services e.g. WAN / LAN, desktop support, application systems support and data center management.
Service Strategy - Service Strategy determines which types of services should be offered to which customers or markets.
Service Design - Design of IT services, including architectures, processes, policies and documentation, to meet current and future agreed business requirements.
Service Operation
- Ensures IT services are delivered effectively and efficiently, includes fulfilling user requests, resolving service failures, fixing problems, and carrying out routine operational tasks.
Continual Service Improvement
- Uses specific methods to learn from past successes and failures, to continually improve the effectiveness and efficiency of IT processes and services.
ITIL – ITSM Implementation
Spectre Synergie provides ITIL – ITSM implementation services to clients who intend adopting ITIL – ITSM framework for their internal IT support centresor intending to be certified in MS ISO 20000.