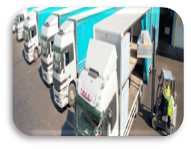 Vehicle Registry
Define and manage the asset registry details of vehicles which includes a host of information related to manufacturer, MSN, model, purchase details, warranty details, insurance details and life in terms of various parameters like kilometers or miles run.
Preventive Maintenance
Enhance maintenance processes with revision-controlled maintenance programs and accurate forecasting of due dates. Provide advanced planning and scheduling and comprehensive work management. Clients can manage faults and discrepancies cost effectively.
Service Logs
Track the service life, movement and maintenance history of serialized parts like engine. Support unlimited levels of hierarchical definition of assemblies and subassemblies. Track component life and drive accurate forecasts of scheduled maintenance activities and preventive maintenance programs.
Fuel and Tyre Logs
Track the fuel, tyre as well as specific other consumable cost for vehicles accordingly and is directly updated in the accounting cost components in the accounting module and reports.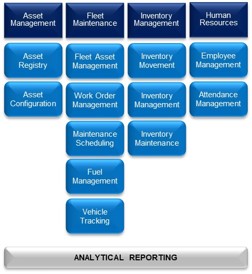 Centralized control of fleet parts procurement & maintenance cost.
Monitoring of fleet utilization according to usage requirements.
Effective tracking of fuel & tyre consumption.
Ensure equal distribution of vehicle work orders to various workshops.
Monitoring of vehicle maintenance cost with vehicle valuation.
Standard set of fleet management reports.
Vehicle Maintenance & Repairs Process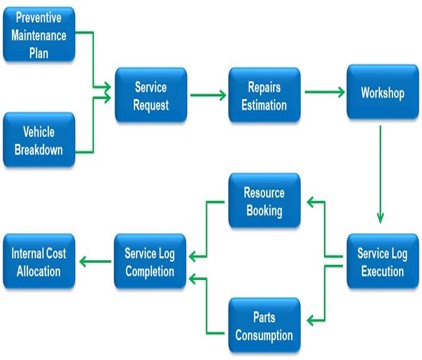 Real Time Analytical & Graphical Reports
Analytical and graphical reports are within the application. Exporting to excel is not recommended to ensure complete data integrity. Features include: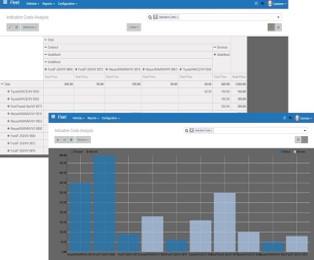 Comprehensive Integration with GPS Tracking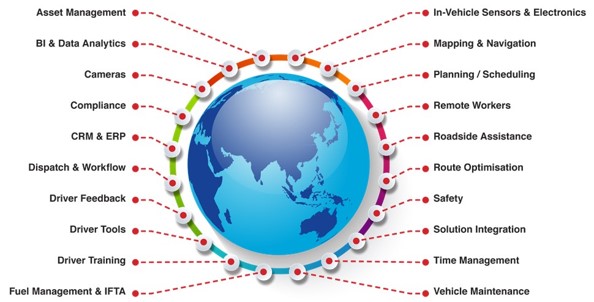 GPS Application Features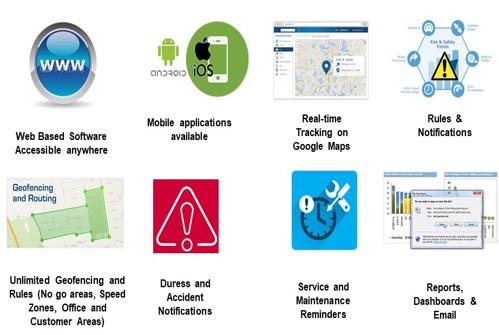 Vehicle Tracking – Trip Route
The trip route for each vehicle can be monitored real time via a tamper proof ODB device installed within the vehicle dashboard.
The trip routes for each vehicle is listed on the left where a user / supervisor can easily check for all trips or any specific trip.
The ODB device will send real time data via mobile data services to the application system, on every trip made for each vehicle.
Vehicle Tracking – Trip Alerts
Tracking information for each vehicle can be customised according to specific parameters to provide specific alerts such as:
Seat belt release.
Details of each alert can easily be seen via running the mouse along specific points and alert icons along the route taken.
This information is real time even while the vehicle is in motion.
The assigned driver to the vehicle is also displayed based on the vehicle driver assignment / schedule.
Each alert captures the actual date and time, vehicle speed and location at the point the alert is transmitted.