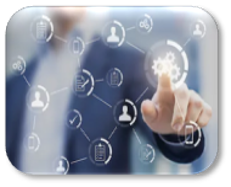 Process Alignment
We provide comprehensive On Site IT operational evaluation in relation to client's current business requirements and growth plans focusing on:
Application Systems.
Operational Policies and Procedures.
Infrastructure and Hardware.
Resource Utilisation.
Vendor Management.
Cost Analysis and Budget Allocation.
Approach
Review business requirements & issues on current IT.
Assess current IT applications, cost and operational processes.
Assess current roles and responsibilities.
Identify IT process inefficiencies and redundancies.
Qualify IT operational issues.
Determine business and internal audit requirement gaps IT.
IT service delivery based on ITIL-ITSM framework.
IT application systems and services suite.
IT resource realignment.
IT vendor and cost restructuring.
Presentation of transformational plan.
Timelines and deliverables.
Review and fine tune progressively.