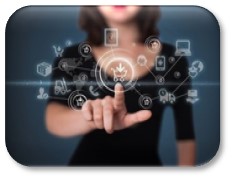 End to End Real Time Tracking E Commerce Visibility
Fully integrated E Commerce supply chain management application with online sales portals to track and process online sales orders upon successful payment transaction until proof of delivery ( POD ).

Key Benefits include:
Portal for online ordering and E commerce direct to sales and order fulfillment.
Fully integrated application which is sales, warehouse, finance and purchasing.
Accurate Supplier or customer information with tracking and transaction monitoring.
Increase in the operational efficiency and reduction of revenue and cost leakages.
Effective supply chain management from purchasing to warehousing to order fulfillment.
Core Modules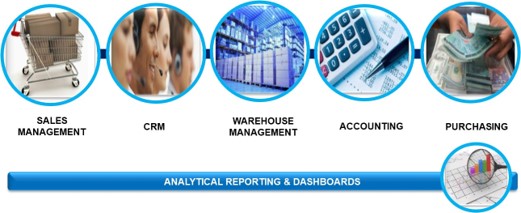 Comprehensive Supply Chain
Key Features include:
Capture shipment enquiries or orders
Single entry concept, all transactional entries directly linked to all modules..
Online order tracking of shipments including returns
Tracking of registration, cancellation and modification of pickup and delivery requests.
Centralised online customer billing management.
Mobile / Online Proof of Delivery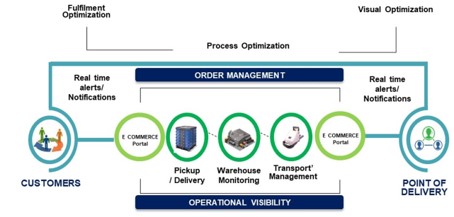 Real Time Process Flow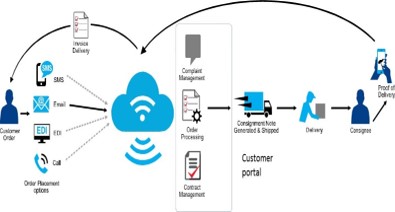 Online Product Sales & Enquirers
Application's online shop cart web link feature automatically integrated with sales modules for
online product purchasing and inquiries catering to client's business to business to consumer
sales requirements.
Product Return Management
Application enables users to easily manage the return or exchange of items sold to customers,
ensuring visibility and tracking of the item until the transaction is concluded.
Mobile Proof of Delivery (POD)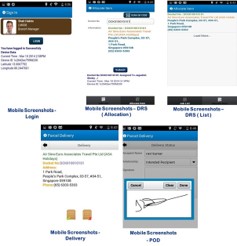 Key Features include:
Mobile Transaction Entry which is Order Tracking, Proof of Delivery ( POD ) etc.
Specific Data Updates which is customer details and etc.
Mobile Report Generation.
Additional Operational Information Update Platform for Mobile Staff.
E Commerce Analytical Reports and Dashboards
Key Features include:
Big data analytics on SKU sales and movement.
Powerful, prebuilt and customizable ready to use movement.
360 Performance view and key business and operational areas.
KPI Reports on operations and service delivery.
Seamless reporting integration with all modules.
Fast and accurate spreadsheet and graphics analytical reports and performance
dashboard.