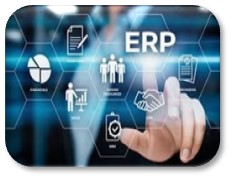 Automates and integrates core business processes such as taking customer order, scheduling operations, and keeping inventory records and financial data. This can drive huge improvements in the effectiveness of any organisation by:
Assisting clients in defining their business processes and ensuring they are complied with throughout the supply chain.
Protecting their critical business data through well-defined roles and security access.
Enabling users to plan their work load based on existing orders and forecasts.
Providing users with the tools to give a high level of service to their customers.
Translating client's data into decision making information.
Availability
Available anytime, anywhere with internet access. Access to the application is available even when traveling on mobile devices – IPAD, etc.
Multi Language Variants
User interfaces come in multiple languages depending on user preferences besides English such as:
Indonesian / Bahasa Indonesia
Thai / ภาษาไทย
Vietnamese / Tiếng Việt
Chinese (CN) / 简体中文
Chinese (TW) / 正體字
Korean (KR) / 한국어
Japanese / 日本語
Modules Available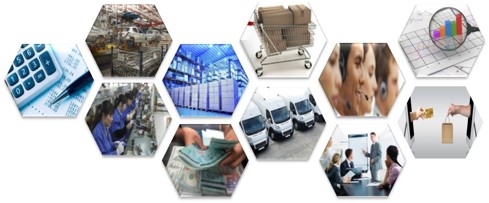 Manufacturing, Accounting, Fleet Management, Sales, Purchase, Data Analytics and Reporting, Warehouse Management, CRM, Human Resources, Project Management and Portals.
Key Benefits Include :
Integration across the respective business and operational processes
–All key functions are fully integrated into a single application system which manages the client's business, back office and operational functions from sales and marketing, purchasing and inventory management, manufacturing, through to financial accounting and human resource management.
Automation enhances operational management
– By automating aspects of business and operational processes, the application makes these processes more efficient, accountability, and faster traceability.
Increase overall performance
– The consolidation of the various business and operational processes benefits by ensuring consistency and avoids duplication, discontinuity, and people working at cross purposes, in different parts of the organization.
Quality reports and performance analysis
– Analysis will enable users to produce financial and supply chain reports, as well as to conduct analysis on the performance of the services provided, internally as well as for clients.
Extended business and operational ecosystem
– Able to extend beyond the organisation and integratable with customs, freight forwarders, third party suppliers, manufacturers and customer systems to ensure full visibility and efficiency.
Accountability
- Full transactional entry history for audit trail for each respective module.
This application offers a flexible framework to enable and support real-time transactions, both proactive & reactive, thereby addressing continuous business improvement needs, changing business processes, unique practices, competition and responses to government regulations.
Mobility Enablement
Based on client requirement's, the application's mobility enablement allows clients to capture specific transactional data via Android based mobile applications.
This is especially useful for:
Mobile sales order entry by sales person at customer locations.
Follow up activities alerts and tracking such as proof of delivery, payment collection, customer cheque banking
.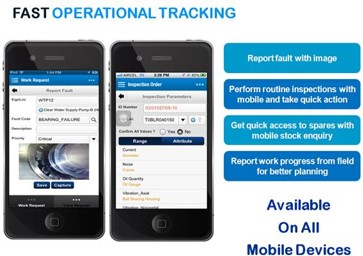 Secured Access & Audit Trail
All users are assigned a separate LOGIN ID and password to specific modules or functional areas according to their work profile. Each transaction executed captures the user ID and time stamp in the audit history log.
Accounting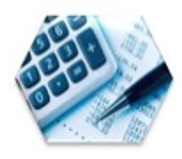 Key Features include:
Fully integrated with sales, purchasing and warehouse management.
Faster closure of accounting periods to generate trial balance / balance sheet and P&L.
Automated bank reconciliation process (using bank file upload).
3 way goods receipt matching to ensure accurate payment processing.
Multi currency feature ensures accurate currency revaluation process.
Effective cheque printing along with remittance details on bank provided pre-printed stationery.
Full transactional entry history for audit trail.
Standard set of financial accounting reports.
Sales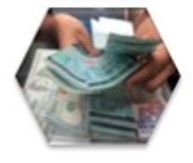 Fully integrated with accounting and warehouse management.
Sales order tracking up to order fulfillment and proof of delivery.
Contract management.
Productcategorisation and pricing.
Returns management.
After sales service management.
Standard set of sales reports.
Human Resource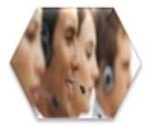 Key Features include:
Fully integrated with accounting and warehouse management.
Sales order tracking up to order fulfillment and proof of delivery.
Contract management.
Product categorisation and pricing.
Returns management.
After sales service management.
Standard set of sales reports.
Purchasing

Fully integrated with accounting and warehouse management.
Procurement approval controls via purchase requisation workflows and authorization.
Efficient procurement processing via proper analysis of stock availability and purchases.
Supplier performance monitoring in meeting delivery dates and quantity.
Purchasing cost and purchasing lead time optimization.
Improve supply chain visibility with suppliers
Full transactional entry history for audit trail.
Standard set of purchasing report.
Warehouse Management
Key Features include:
Tracking to ensure that inventory is maintained at specific levels within supply chain.
Automatic reordering methods.
Better storage identification and controls
System guided physical inventory count to verify the inventory levels.
Flexibility to do standard cost revaluation, quantity/value adjustment.
Periodic cycle counting of inventory to ensure quantity accuracy
Standard set of inventory and warehouse reports.
Manufacturing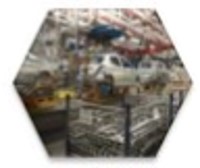 Key Features include:
Manufacturing order tracking and planning.
Material request and capacity planning.
Work centre management with work in progress tracking.
Assembly line management.
Standard set of manufacturing reports.
Portals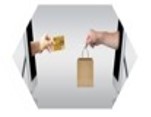 Secured access portals for client's vendors and customers to track all B2B, B2C transactions.
Fully integrated to the respective modules for real time viewing of invoices, POs, etc.
Customised portal reports.
Project Management

Key features include:
Project phases and task definition.
Project resources assignment and timesheet management.
Project cost tracking and invoicing.
Project monitoring and viewing - KANBAN, GANTT, list and form views available.
Customer Relationship Management (CRM)
Key features include:

Event planning and cost tracking.
Product and customer survey from generation and data collection.
Multiple customer segmentation and survey management.
Easy entry and maintenance of customer contact and other details.
Standard set of CRM reports.
Business and Operational Analytics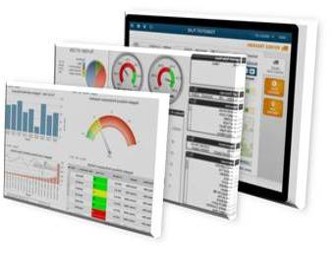 Analytical reports such as Sales Analysis provides insight into sales activity to improve sales profitability and provide information for sales forecasting and planning on a number of levels. Spreadsheet reports with graphical and pivot functions are to built into the application without the need to export out, enhancing the data security and real time availability of the analytical reports.
Key features include:

Powerful, pre-built, ready to use analytics.
360 performance view of key business, operational and performance areas.
Pre-built and preconfigured views and KPI's for various operational functions.
Seamless available within each respective module.
Dashboard notification through the email and SMS gateway.