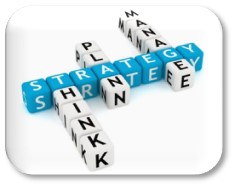 Blueprint Development
Design and development of a long term strategic, comprehensive and structured IT blueprint inclusive of newly defined IT guidelines based on industry practices and standards, cost optimization areas, resources and organizational structure rightsizing and identification of application systems.
Business

& Strategic

Alignment

- Long term IT road map to align to our client's business process IT requirements.

IT Application Direction & Planning

- Proposed IT application and reporting systems.

Strategic Information Systems Planning & Enterprise Architecture

- Detailed plan on IT operational and service delivery as well as IT expenditure and budgeting.

IT

Organisation

& Process Management

- IT organizational structure and process framework according to ISO IT standards and guidelines for IT Service Management.

IT Governance and Compliance

- Recommendations on overall IT governance and management.

Technical Infrastructure Direction and Planning

- IT hardware right sizing and optimization as well as technical support and maintenance via in-house or outsourcing.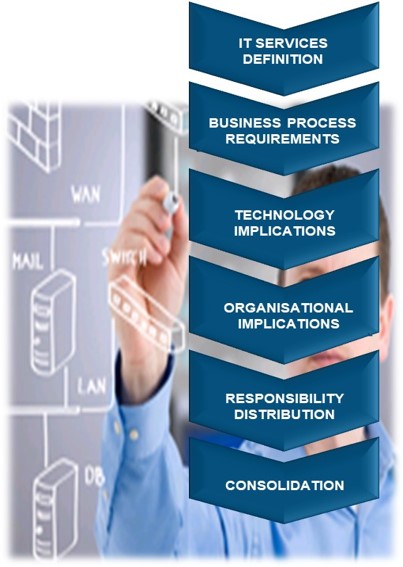 The IT blueprint will be presented to senior management in a multi layered format for review and approval by the respective client stakeholders.